Welcome to Whole Body Wellness
Healthy living is a cornerstone of our senior living communities.
Our approach to promoting a healthy lifestyle involves whole body wellness -- because we know that the mind, body, and spirit are connected and must be nurtured and always supported.
For us, "whole body wellness" is not a buzzword or phrase to use, but something we live by and strive to provide every single day for all our residents.
Our compassionate and dedicated associates are trained and experienced in providing amenities and services catered to the individual so that each resident is provided meaningful opportunities of staying active, connecting with others, and enjoying delicious, restaurant-quality dining.
The body changes as we age. Our wellness and life enrichment activities and programming are shaped around the individual needs and interests of our residents in each community we serve. We get to know every single person who calls our communities home and find out what a person likes, their hobbies, interests, abilities and more.
The mind changes as we age also. Our wellness and life enrichment activities and programming provides the perfect opportunity for learning, growing, and adapting to changing interests and abilities. When a new resident moves in at one of our communities, we get to know what they like to do, what fuels their creative mind and spirit, what is their passion or makes them light up with curiosity and joy. Everything we do is fueled by this purpose, to ignite that light and help foster friendships, fun, and connection for each resident.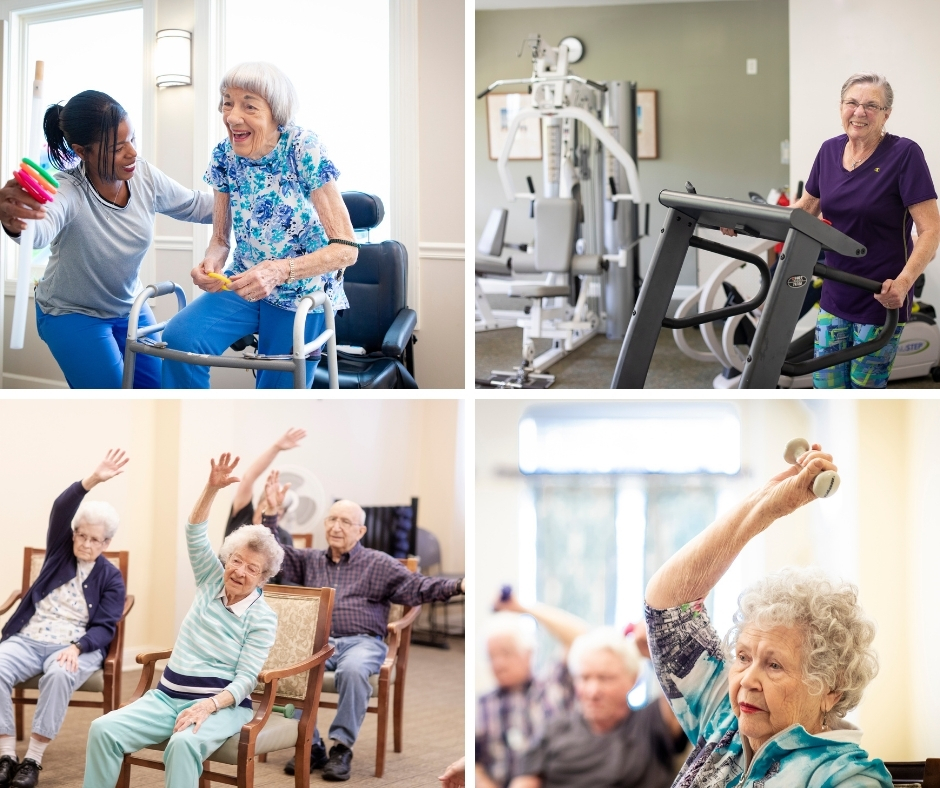 The spirit's journey renews as we age. We know there is always more. More to know, more to learn, more to grow our mind, body, and soul.
We wholeheartedly embrace and remain an inclusive place for our residents, whatever path they are on. We know there are always connections to be made and find grace in renewing purpose in what we provide so that each resident may live up to their full potential and thrive.
Find out more about our whole-body wellness approach and schedule a visit to one of our communities today!