Pets are an important part of the family. And at our communities that is no different.
As pet-friendly communities we welcome you and your furry family member to make your home with us.
Pets provide comfort, companionship, reduce stress, help you meet new friends, can help you stay active, and have a positive influence on our health.
Our feline or canine companions can also provide structure to our days and meaningful interactions alone or with others who share the same love for them.
Pets promote involvement and a focus off ourselves, and having a pet while at our communities gives us the chance to enjoy lives in a comfortable, friendly atmosphere.
Pets can provide social support to their owners and if owning a pet is not desired, many of our communities have residential pets shared and cared for by a community or pet therapy services that visit regularly for cuddles, pets, and meaningful interaction.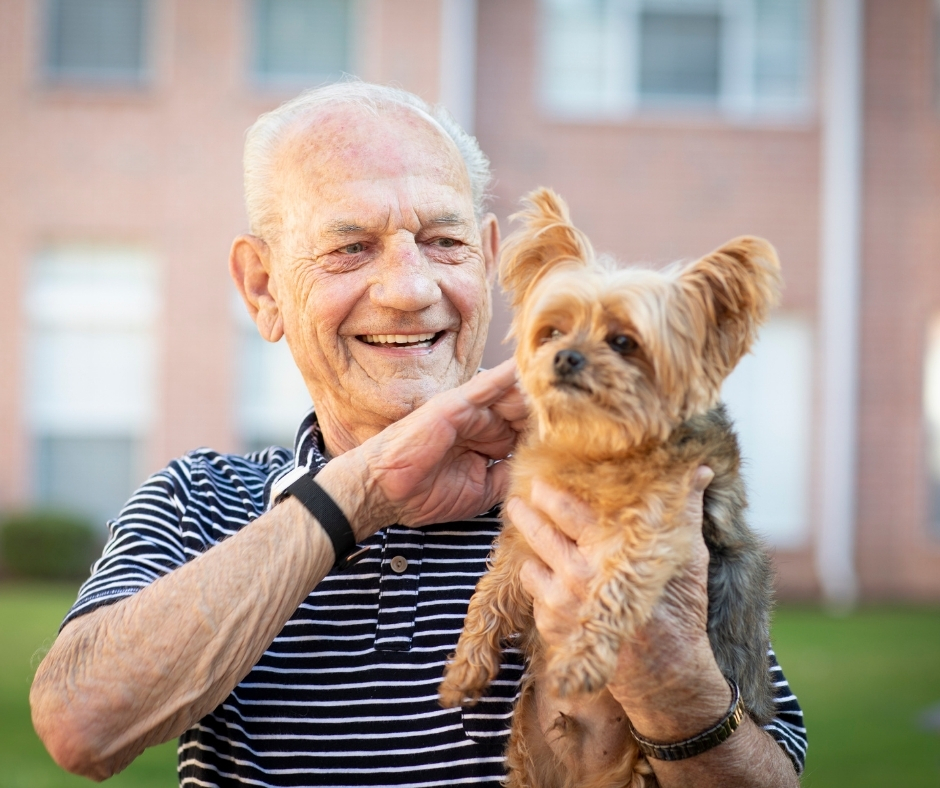 Many studies have noted better health and longevity for senior pet owners or seniors who have regular interaction with pets. We recognize the positive impact pets have on our daily lives and are grateful for the pets and their people who call our communities' home .