Senior Living is Essential
Grace Management, Inc. is committed to being essential senior living, providing the best in all aspects of retirement; dining catered to the individual; engaging programming activities and events; whole-body wellness; and a true commitment to people.
Grace Management communities are not like home to our residents, but are truly home. We believe senior living is essential, and that home is a feeling, a way a life, and the place where you know you belong. This is part of who we are at Grace Management, Inc.
Throughout the COVID-19 pandemic, Grace Management, Inc. is not only present and prepared, but continually finding new ways to truly be home for all our unique residents.
As Good Neighbors in our communities, we are pleased to offer virtual visits and tours of all our communities whenever desired and appropriate. Our amazing teams of associates use applications including Skype, Google Meet, Facebook Video Chat, and others, to keep residents and their loved ones connected as well as provide much needed social and emotional connections if in-person is not possible.
At Grace Management communities, our residents have and will continue to engage and socialize. They stay connected with family and friends and experience daily, enriching programming events. Grace Management, Inc. recognizes life's most essential joys are happening. This is evident through our communities' sharing photos, videos, and updates through our Facebook pages.
Each of our communities connect uniquely via Facebook pages that are a great tool of communication and information sharing with loved ones and the public.
In today's digital age, we recognize the use of technology and social media to maintain and engage with the world around us in meaningful and purposeful ways.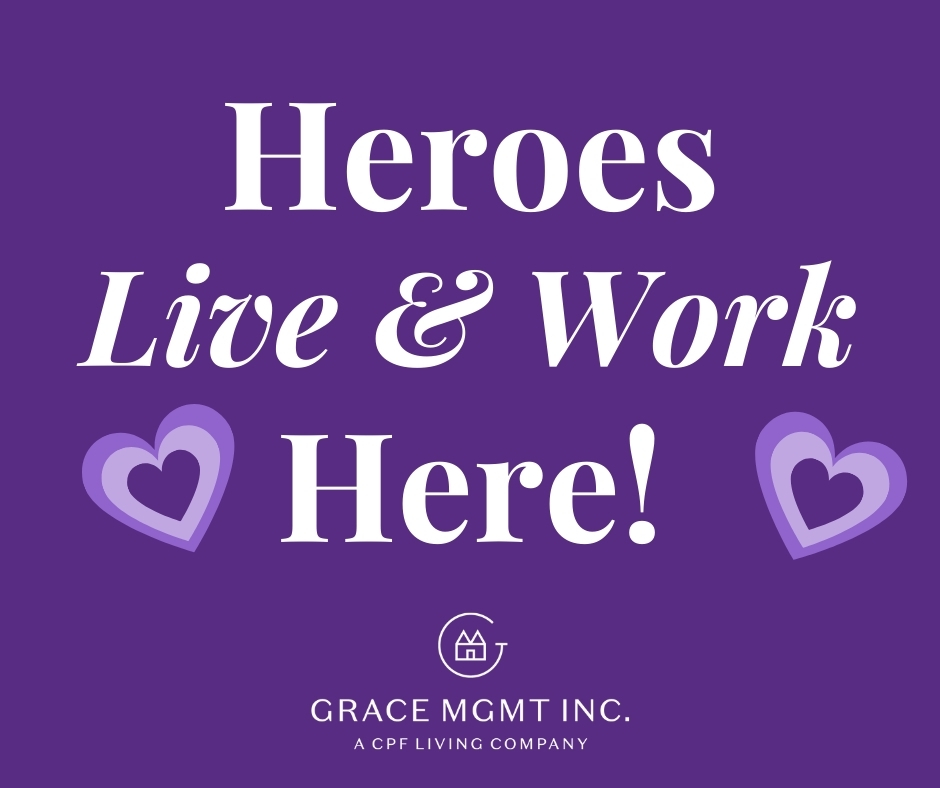 Our communities capture memories with special videos and photos to share on their Facebook pages, all the while being mindful of the health and safety of our residents and associates.
Follow Grace Management, Inc. on Facebook, Twitter, LinkedIn, and Instagram as we share the incredible senior living journey of our company and communities.
We are proud of the heroes that live and work at our communities!