It is the most wonderful time of year to be spending time together in our communities, our home. And with the holiday season upon us, we know that home is more important than ever.
Feeling at home is something we cherish and support in everything we do at our communities. Whether you do so in-person or virtually, we welcome you to join our communities as we partake in the beauty and wonder of this holiday season together.
Home is truly where your heart is, where you feel connected, and know you belong. With joy in our hearts, we are grateful to provide all the opportunity to see senior living at its finest!
It is during this time of year you will see many come together to truly treasure the gift of giving to others as well. Our communities are no different. We often provide many opportunities for reaching out to the greater community area to help, donate, and support local causes and community groups that spread good cheer.
This is also a time in which our life enrichment teams are busier than ever. The calendar is full of seasonal events and activities sure to get anyone in the holiday spirit. Our engaging, fun, and healthy lifestyle provides so many opportunities to connect and share holiday favorites with friends and loved ones. Whether we're enjoying a meal in one of our comforting dining rooms or ready to relax, we find time to enjoy each other in true luxury and style.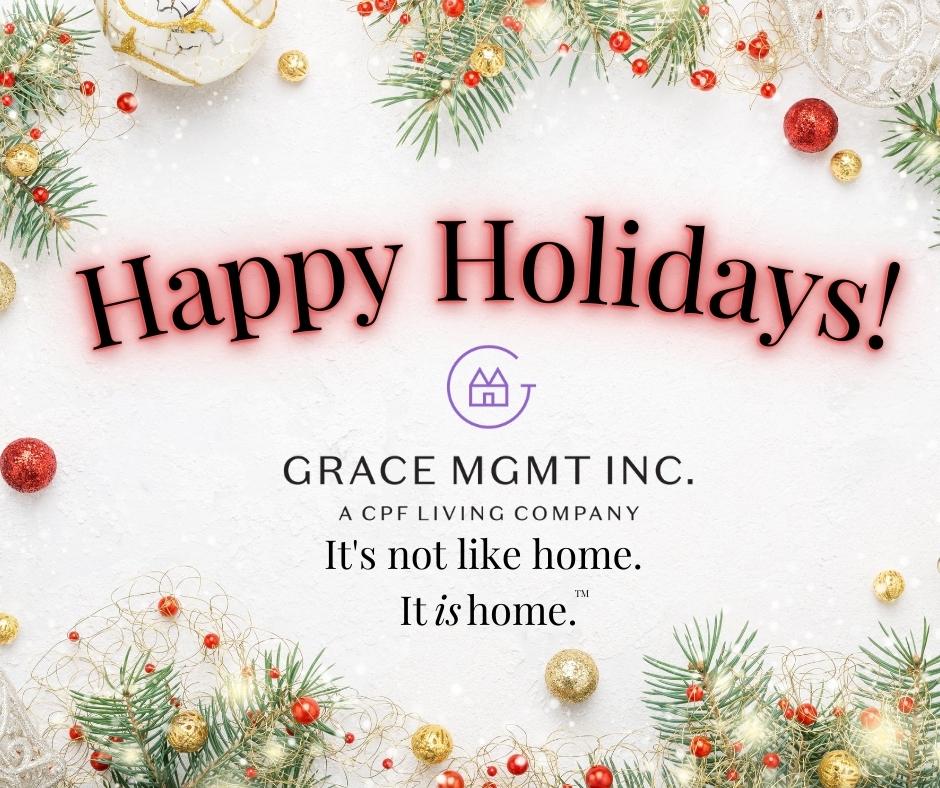 We wish you a very happy holidays and an amazing New Year! We look forward to 2022 and appreciate all who have supported us in 2021. Please join us in celebrating at one of our communities this holiday season! Thank you!