The Senior Living Spectrum: Finding What's Right for You
With more than 35 years of experience in senior housing management, Grace Management, Inc. has been at the forefront of providing innovative, essential senior living services to thousands of seniors.
We are here to make the difficult decisions easier. That is why we work to provide guidance and the best resources possible to help in deciding what type of senior living experience is best for you or your loved one.
Our Senior Living Spectrum looks at five types of senior living and eight important areas in evaluating which is best for what you desire.
There are definitive differences between Independent Living, Assisted Living, Memory Care and Skilled Nursing. Our communities across the country range in services provided from Independent Living to Assisted Living to Memory Care, some communities even have all three for those seeking one place with a continuum of care.
When looking at these options, you will want to determine these 8 factors:
What type of Supervision and Assistance do you want?
What level of Personal Care will work best for you?
How is you or your loved one's mobility?
What lifestyle amenities would you enjoy?
With social engagement as part of all our communities, what approach will work best for you?
How best will decision making for care and services be made?
Is Memory Impairment something important to consider now?
What Level of Independence do you feel is best suited for you or your loved one?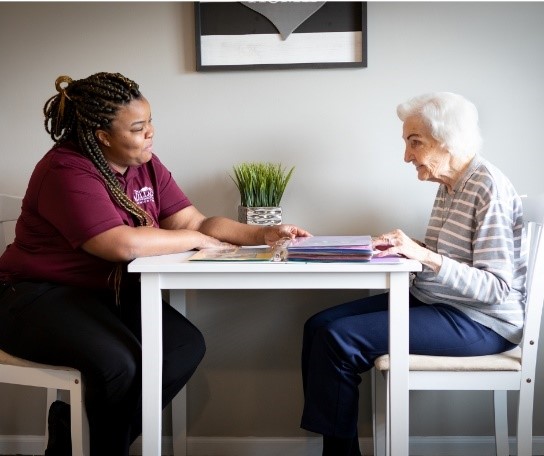 At Grace Management, Inc. communities we celebrate individuality and consider a tailored approach that best matches what you and your family desire.
Read more about our Senior Living Spectrum and download more resources to help you on your senior living journey by searching for a community on our website and visiting any of our community websites' Frequently Asked Questions section.