Know Your Options: Our Cost Comparison Guide
How does the cost of senior living compare to remaining at home?
We know making the decision to find a new home isn't easy. But we are here to help. With our more than 30 years of experience and expertise in the senior housing industry, Grace Management, Inc. remains committed to being a resource for all who make our communities their home.
Maybe you're not sure right now. And wherever you call home, costs add up. To look at how senior living stacks up to living elsewhere, we start by totaling all your separate current living expenses and compare that number to the total cost of living at one of our communities. You may find that senior living is more cost effective than you thought. And with our Senior Living Cost Comparison Guide, you can see how your individual journey may lead you to a senior living community.
We look at three main categories of life and break those down to see how your current monthly costs compare to your monthly costs at one of our communities.
We look at Housing Expenses, things like monthly mortgage or rent, utilities, maintenance and repairs, property taxes and more.
Then we look at Living Expenses, things like meals, housekeeping, laundry, health programs, transportation, and more.
Lastly, we look at Entertainment, things like going out and attending events or activities, recreational hobbies, and activities, and more.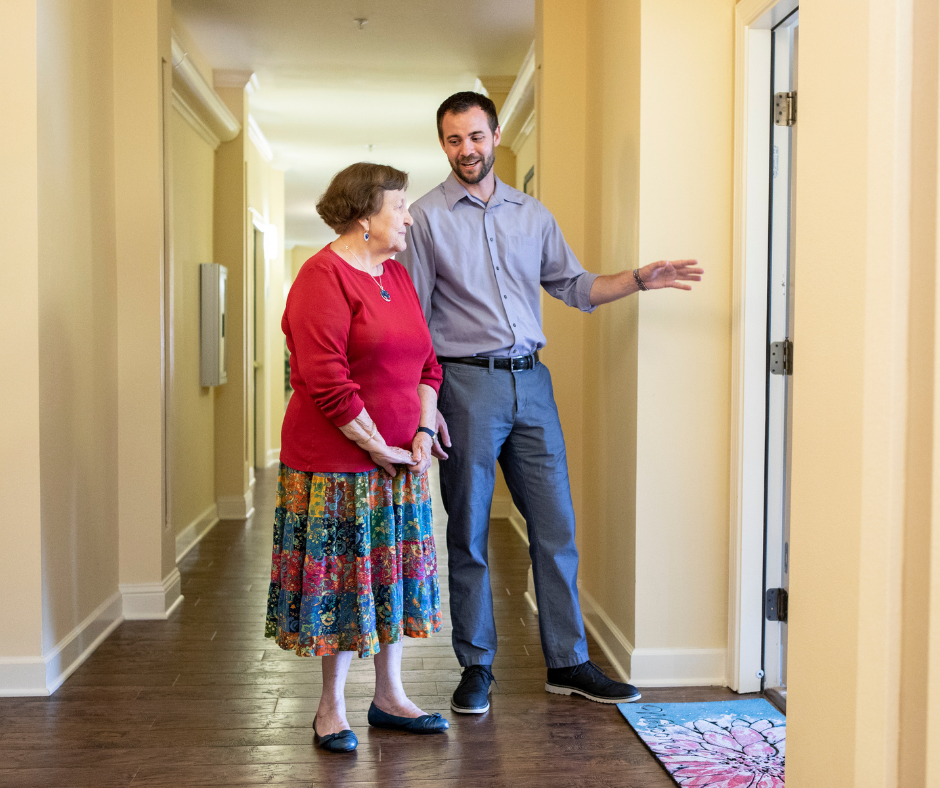 Our knowledgeable associates go over these carefully with you and your loved ones so you may have all the information in front of you. We want to know what is important to you because we know that's the biggest part of feeling at home.
Visit any of our communities' websites and click on the Frequently Asked Questions Section to find our Senior Living Cost Comparison Guide. Want to discuss more? Our Virtual Community Assistant can help you or get you in touch with a community associate who will reach out to you right away!